Soft Foam Cervical Collar
Item No.: 0D81-HD3E1
The cervical collars'SOFT COLLAR'are used in all those emergency
situations where rapidity and easy usage are needed
INQUIRY
Description Packing Shipping
Soft Cervical Collar with L /M/S Size
Provides support and inhibits movement where neck or spinal injuries is suspected.
Adjustable cervical collar (also neck brace) is an orthopedic medical device used to support a patient's neck and head, promotes support and comfort for patients with cervical injuries that are in need of non-rigid assistance and limited movements. It is used by emergency personnel for victims of traumatic head or neck injuries, and also can be used to treat chronic medical conditions.
Made from EVA material, washable and non toxic.
Soft cervical collar is a one-piece cervical collar that offers chin support and Velcro sticked in back for quick and easy fit. Made from special EVA material, washable and non toxic, X-ray, CT and MRI lucent.
1) Can be used in the transition from a rigid cervical collar to no collar
2) Made of closed-cell foam, providing excellent support
3) Waterproof, easy cleaning and prevents bacterial growth
Model

Product Size
(L×W×H)

N.W.

Load Limit

Packing

20GP

40GP

Qty

Size (L×W×H)

G.W.

10000pcs

20000pcs

0D81-HD3E1

55×22cm

4kg

80kg

40pcs

63×52×38cm

5Kg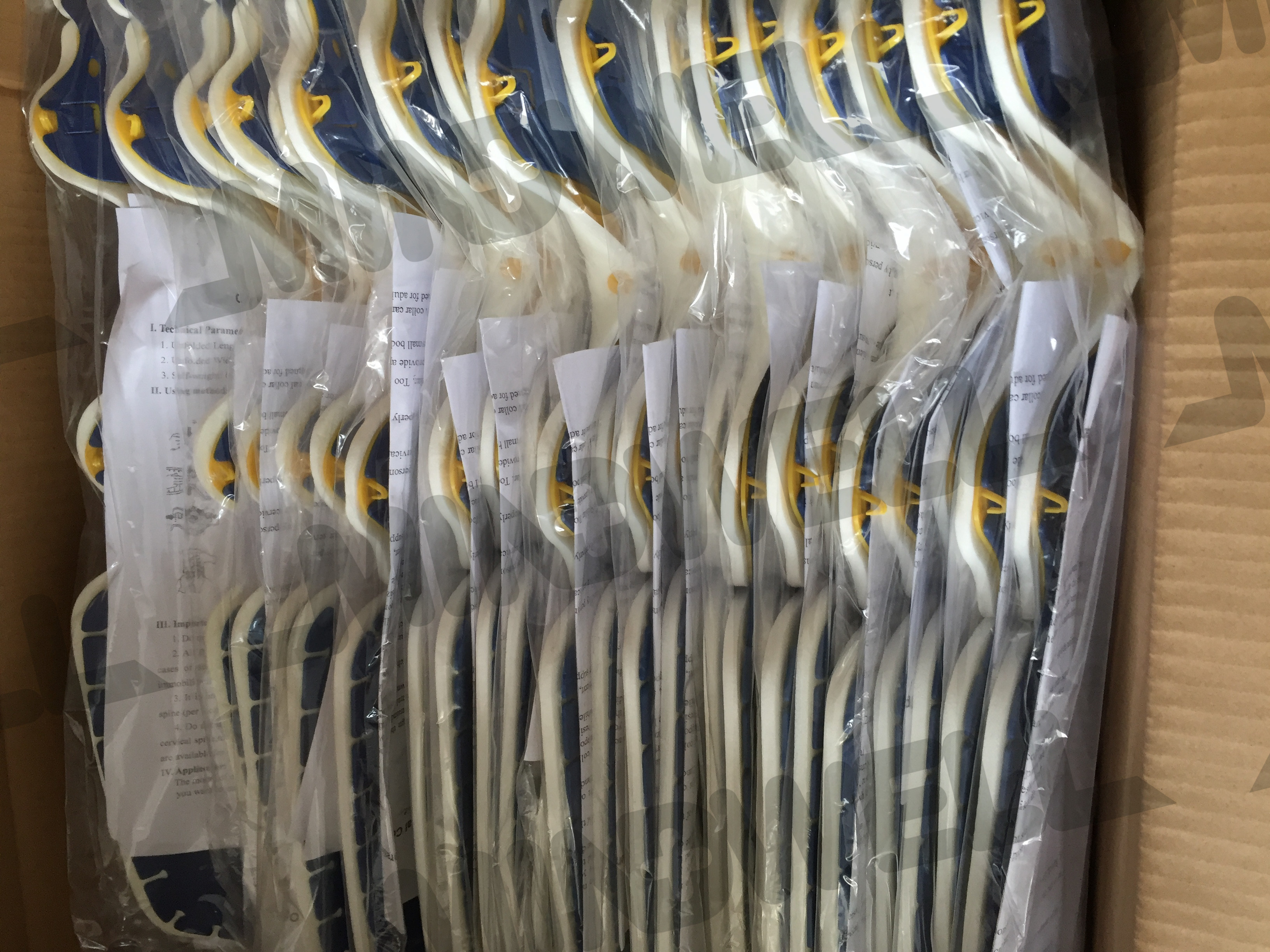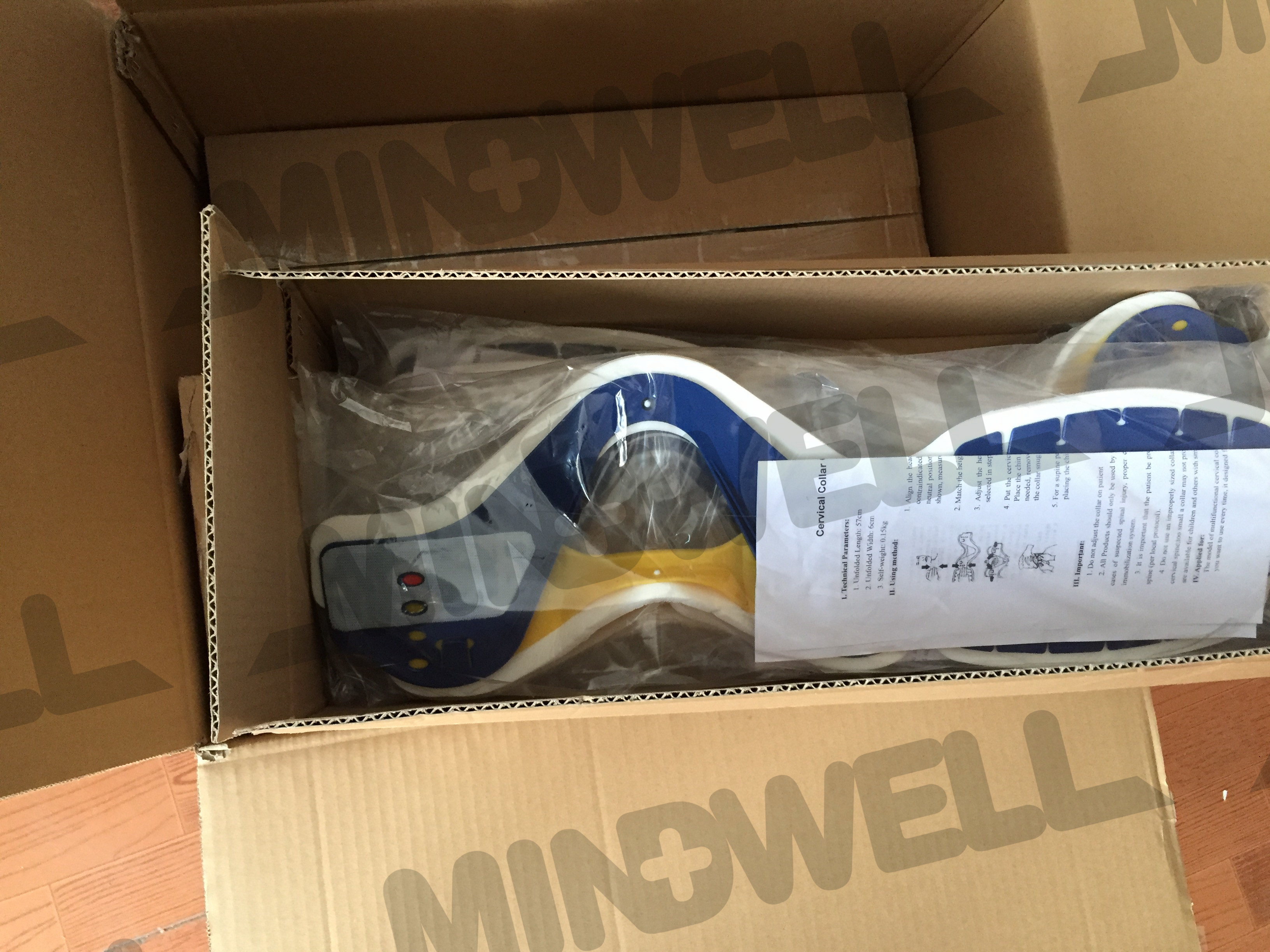 Shipment By Express Such as Fedex,UPS,DHL,TNT and etc,Would take 3-5 days
Shipment By Air would take 5-7 Days
Shipment By Ocean(Sea) would take 10-30 Days